Aussie Hoops Basketball NSWMarli plays Aussie Hoops at Taree Basketball. Ma…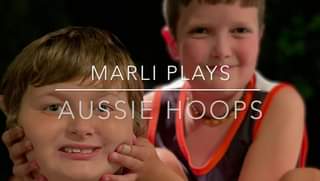 Marli plays Aussie Hoops at Taree Basketball.
Marli Zarb left a note out to the postman to leave his Aussie Hoops package at the door. Day after day he would check to see if it had arrived. Ok it arrived on
the Friday as he we were getting ready to leave to play. Here is what happened.
Thanks to Miranda Bourke and Josh his coach for all you do for our family it's loads of fun. He's made a great mate Jordan through this which is just beautiful.
Click here to view the original post.